1 / 10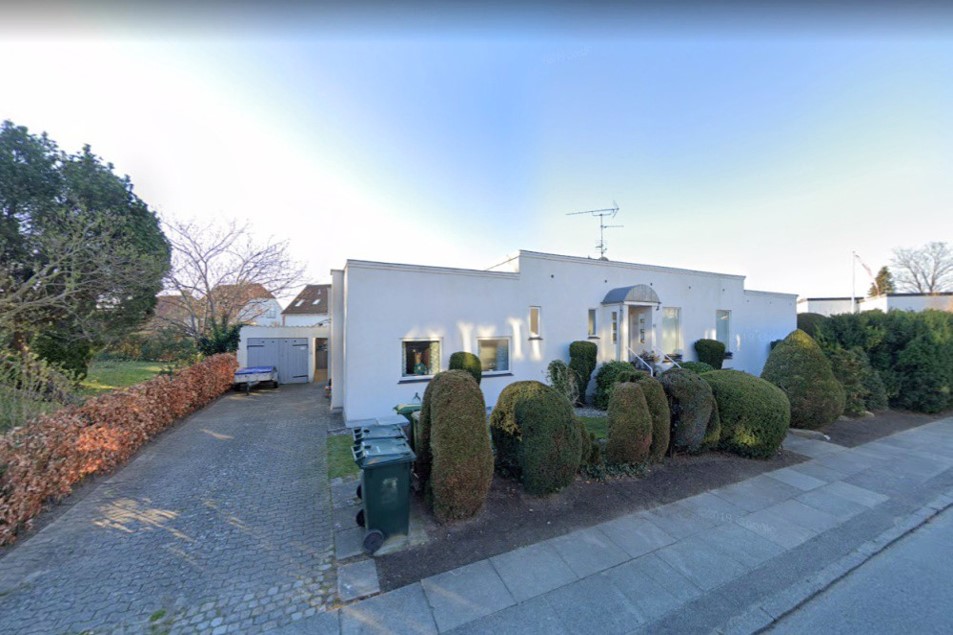 Hakonsvej 47, Bagsværd
2 / 10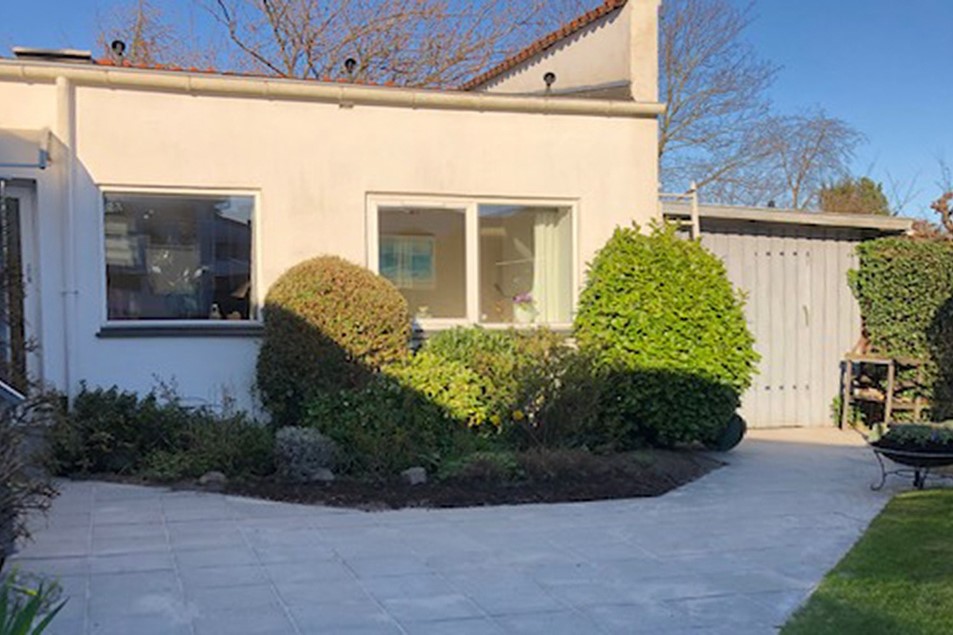 Hakonsvej 47, Bagsværd
3 / 10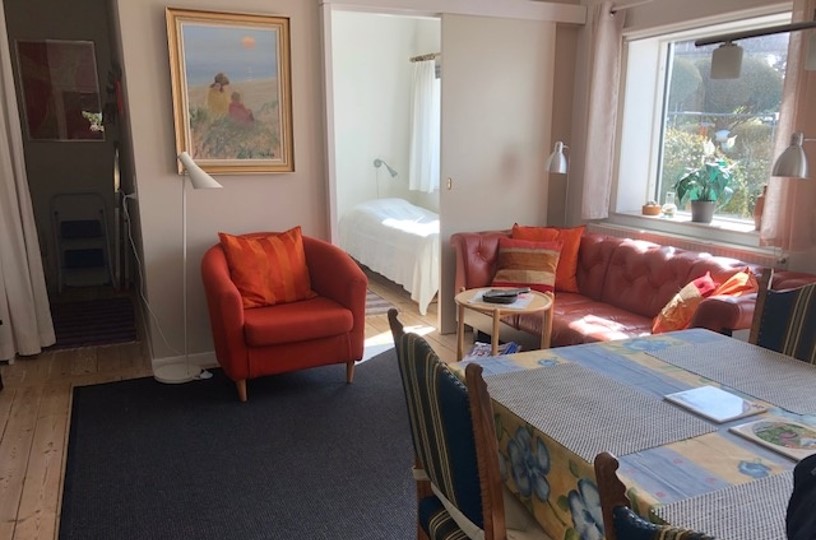 Hakonsvej 47, Bagsværd
4 / 10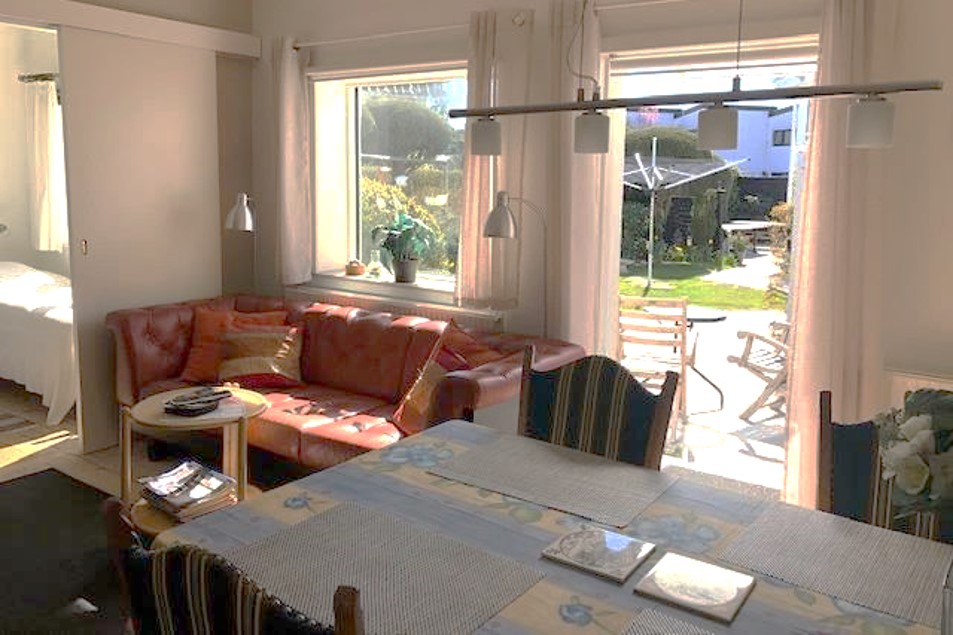 Hakonsvej 47, Bagsværd
5 / 10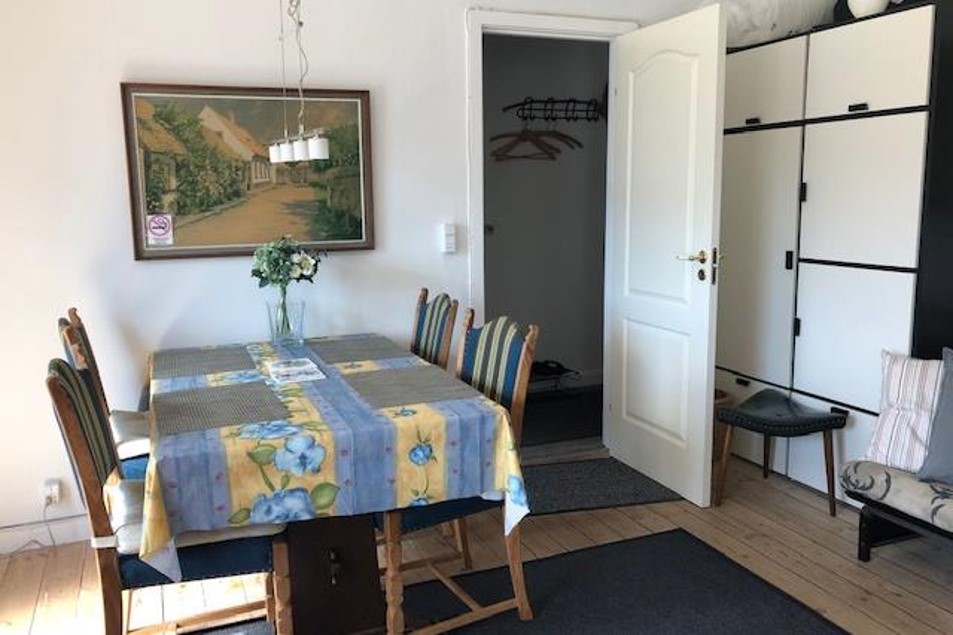 Hakonsvej 47, Bagsværd
6 / 10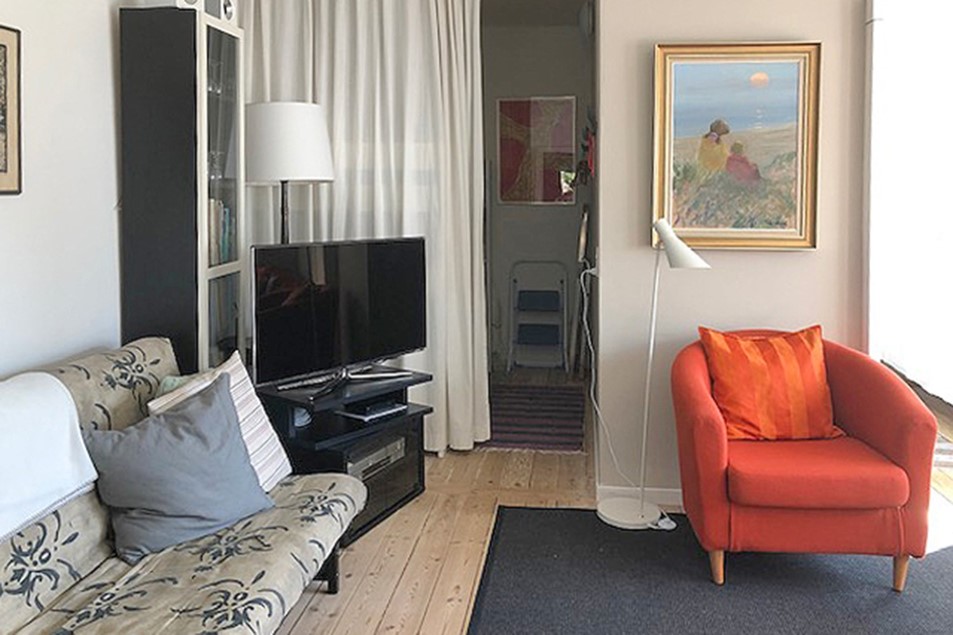 Hakonsvej 47, Bagsværd
7 / 10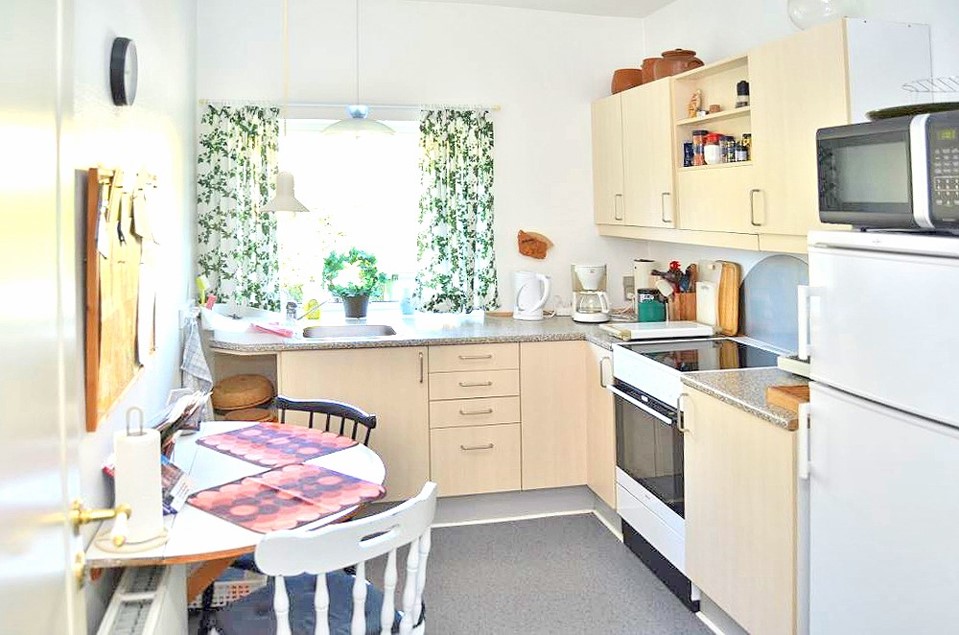 Hakonsvej 47, Bagsværd
8 / 10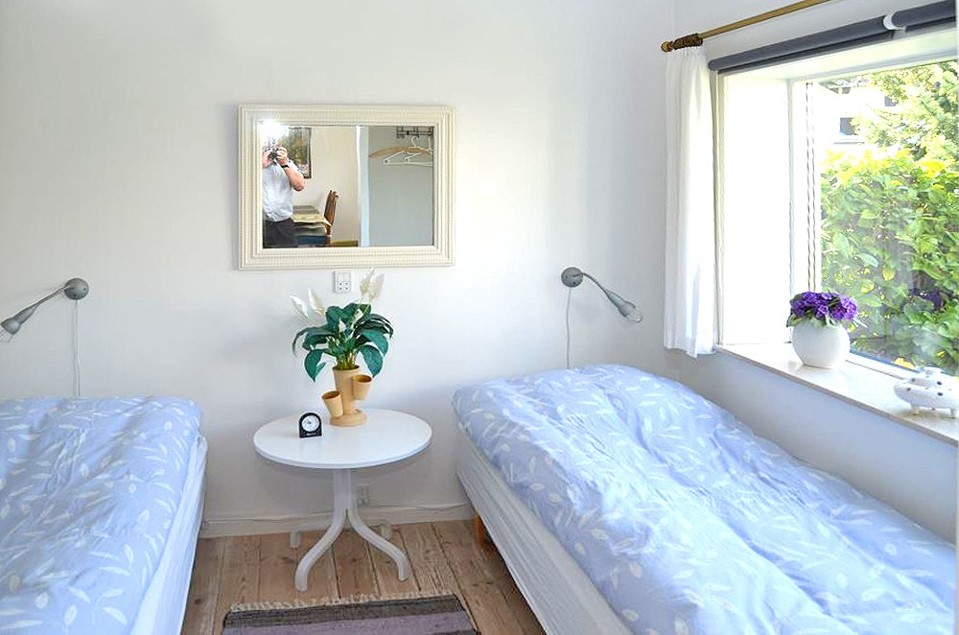 Hakonsvej 47, Bagsværd
9 / 10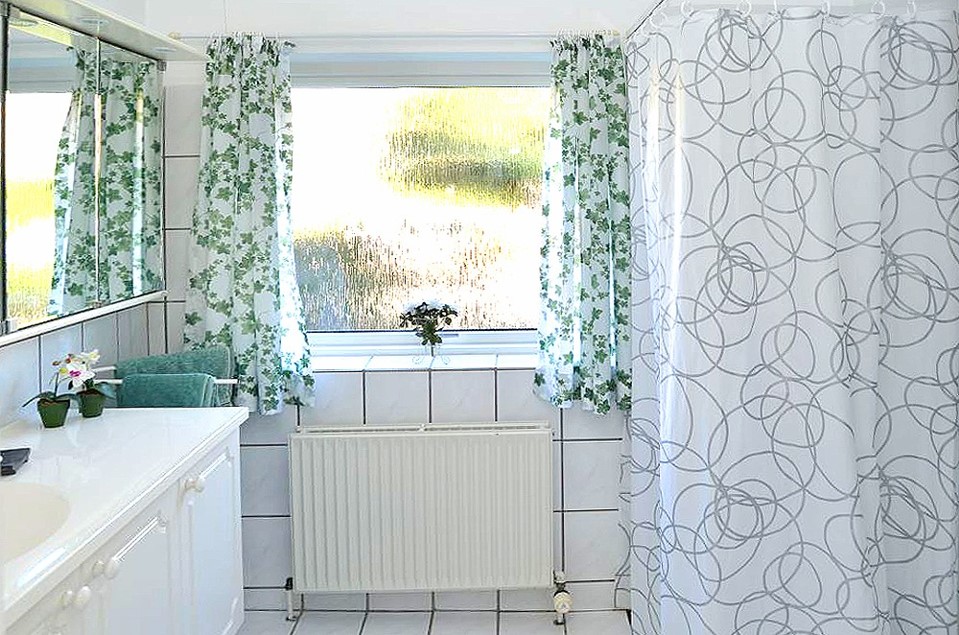 Hakonsvej 47, Bagsværd
10 / 10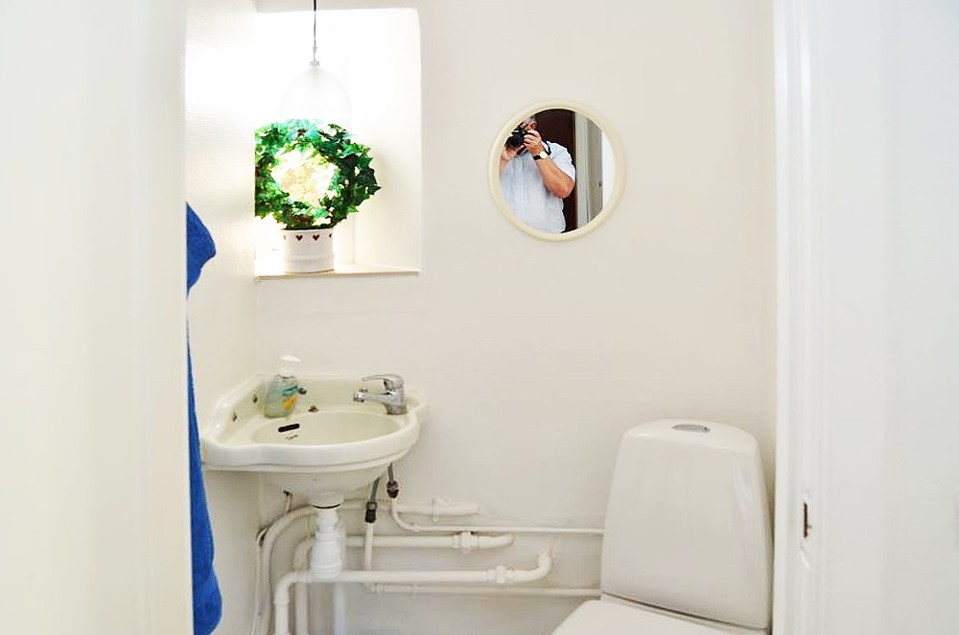 Hakonsvej 47, Bagsværd
❮
❯
Bed and Breakfast, Bagsværd, København
The apartment of 64 m2 consists of entrance, fully equipped new kitchen, a nice bathroom, separate toilet, sleeping room for two people with sliding door to the living room, separate room with bunk beds for two people screened with curtains for the living room. Nice living room with futon sofa bed for extra bed, comfortable furniture, dining table, TV and internet access.

There is access to the garden from the living room to the small terrace. The apartment is an annexe to our private accommodation with free parking. The apartment appears very bright, friendly and nice.
Our house is situated in the beautiful Aldershvile area, 5 min. from Bagsvaerd Lake, 3 km to Kgs Lyngby and 8 km North of Copenhagen.
Minimum 2 nights - Arrival: after 14:00h - Departure: 11:00h at the latest, or by arrangement with the owner.
How to find us (directions):
From highway 16 (Hillerødmotorvejen): use exit 5, Bagsvaerd and turn right at Vadstrupvej through traffic lights, under the bridge and to the right at the next traffic light at Aldershvilevej. Turn right on Bondehavevej and follow the road to the first road on the left hand, Hakonsvej. Our house is on the corner of Bondehavevej and Hakonsvej.
From Ring 4 head toward Bagsvaerd C, the first traffic lights left on Aldershvilevej and follow the description as described above.
By train: From Central Station select S-train line B to Farum and get off at Bagsvaerd. (map) Keep to the right along the path, straight along the railroad until Aldershvilevej. Turn right on Aldershvilevej and right at Bondehavevej. Follow the road to the first road on the left hand which is Hakonsvej.
Open 1/1-31/12
Contact information and booking:
Else Risum
Hakonsvej 47
2880 Bagsværd
Tel: +45 4444 0547 / +45 21 62 05 47
Email: risumelse@gmail.com
Homepage: b-b-hakonsvej.dk/

1 Apartment, 4 people
Price per night for 1-2 people: 600 DKK
Price per night for 3 persons: 800 DKK
Price per per night for 4 persons: 1.000 DKK
For single accommodation: +100 DKK

We speak English

Wir sprechen deutsch

Nous parlons francais